Content
"The legend lives on"
By Emma Knight, Assistant Curator, Indigenous Studies, and Matt Ostapchuk, Curator, Military and Government History
November 8, 2020
Archie Calliou was born on October 10, 1923 in Flying Shot, Alberta to David Calliou and Clarisse Campbell. Growing up in Rio Grande, Alberta, he hunted, trapped and rode horses in local rodeos. When he was only 16, Archie took the train to Edmonton and misrepresented his age to enlist for service in the Second World War. Archie explained, "I joined because I thought Canada needed help and I was scared we'd lose the country, so I thought I'd pitch in but I had to lie."  Archie served with the Royal Canadian Artillery and was attached to the 6th Airborne Division of the British Army. He qualified as a paratrooper and participated in the liberation of the Netherlands.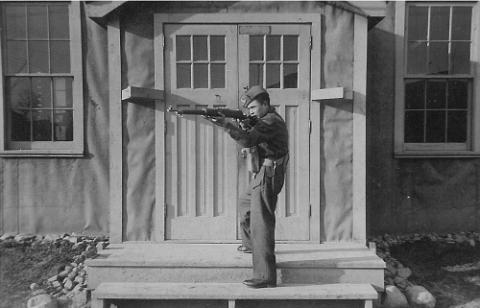 Archie's wife, Dorothy Calliou, shared a remarkable story with us about Archie's service. Shortly before Germany's surrender, his outfit came under attack. Bullets were flying everywhere, and the soldiers scattered. Archie sought cover by jumping into a pond or body of water. He grabbed a length of pipe lying by the water's edge and breathed through it once he was submerged. He was inspired to do this by a scene in a movie in which Indigenous peoples hid in a body of water and breathed air through reeds.
He stayed in the water for most of the night, until he could hear the tanks had all passed on by. He was found by Allied soldiers and taken to a hospital in Hanover to recover from his injuries. Archie served with the Allied Occupational Forces in Germany after the war until he was discharged in 1947 because of demobilization.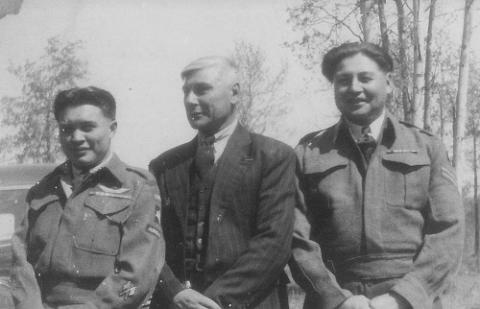 In 2003, we were honoured to receive a donation of Archie Calliou's medals, airborne beret, parachutist qualification badge, and several other personal items related to this military service. We have few materials in our collection that speak to the experiences of Indigenous veterans, but they are important stories to tell. Veterans Affairs Canada estimates that over 12,000 Indigenous soldiers served during the two world wars, the Korean War, and international peace operations. At least 500 lost their lives.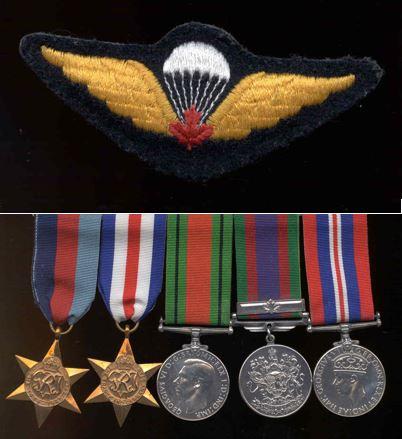 Indigenous soldiers often had valuable skills learned through hunting, such as patience, stealth, and marksmanship. These skills were essential to airborne soldiers, who were trained to be self-reliant and required excellent physical fitness, fieldcraft, and marksmanship. Indigenous soldiers had other important roles during conflicts such as code talkers, as enemy forces could not intercept messages spoken in Indigenous languages. It is especially significant that we honour the Indigenous veterans who served this country, as they often faced racism and adversity both during their service and after returning home.
Archie went on to live a very fulfilling life as a trapper-hunter, farm hand, firefighter, sawmill worker, radio operator, lecturer, politician, salesman, heavy equipment operator, fur buyer and musician. He founded the Grande Prairie Friendship Centre in 1962, worked as an addictions counselor for AADAC, and served in several public office positions in the early 1970s. Archie was also an accomplished musician with his band "The Northern Echoes" which performed in Nashville at the Grand Ole Opry. Archie became an active Legion member in the Beaverlodge area, serving for a time as Sergeant-at-Arms. His contributions to his country and community were recognized when he was awarded the 125th Anniversary of the Confederation of Canada Medal in 1992 and the Great Albertan's award in 1996.
As his close friend Angie Crerar said after Archie's passing in 1998, "The legend lives on. He is a legend in our own time."