Content
Keeping language alive - there's an app for that!
By Kristine Fedyniak, Acting Curator, Archaeology
June 29, 2020
Language is a means to express and impart knowledge, define cultural identities, and preserve histories and traditions.
For Indigenous communities, knowledge is often transmitted orally. Languages carry a wealth of information amassed through generations about systems of governance, stories, songs, family histories and relationships and connections to the natural world.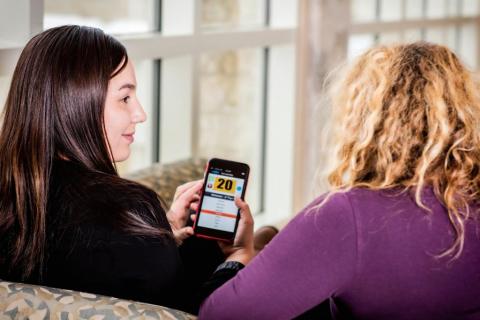 Many of the laws, policies and practices of the Canadian government were specifically designed to assimilate Indigenous peoples, and led to significant language loss. Residential schools, in place until the 1990s, were particularly devastating to Indigenous languages, as students were forbidden to speak them and were often severely punished if caught doing so.
Today, Indigenous communities across Alberta are working hard to preserve and revitalize their languages through a number of innovative approaches. Some of these initiatives are featured in five films dedicated to language revitalization in the 'What Makes Us Strong' gallery of our Human History Hall. Indigenous languages can also be heard in our 'Ancestral Lands' gallery, as knowledge holders share stories associated with significant places on the landscape. These language components were advocated for by our Indigenous Advisory Panel, who felt it was important to include as much Indigenous language in the gallery as possible.
In addition to teaching Indigenous languages in schools, language immersion camps, and land-based learning initiatives, many Indigenous communities are also using digital technology to bring the teachings of their Elders and other knowledge holders to the youth.
Image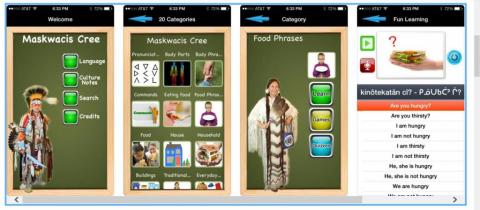 We've compiled a list of a number of Indigenous language apps and resources that reach across the generations. Do you know of any that we missed? Please let us know so we can add to this list!