Content
An Unexpected Partnership
By Kelsie Tetreau, Communications Officer
Originally published July 13, 2018
What happens when you combine the RCMP Explosives Disposal Unit, X-ray machines, and priceless historical artifacts? Read on to find out!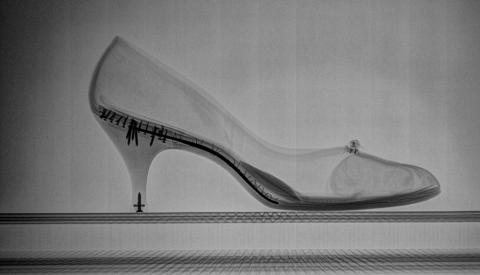 Our day-to-day work may look very different, but it turns out that RAM conservation staff and RCMP Explosives Disposal Unit share a similar need: the need to X-ray things!
The RCMP Explosives Disposal Unit uses X-rays to help their technicians determine if a suspicious package poses a threat or not. The RCMP recently acquired new portable X-ray equipment that minimizes the number of times a bomb technician must go near the suspicious package, which of course, is safer for the bomb technician.
We know what you're probably thinking: That makes sense… but why does the museum need to X-ray bombs?
Well, it's not bombs that we need to see inside, but artifacts. As we prepare artifacts for install in our new galleries, we need to figure out how best to mount them. But for some artifacts, we aren't able to tell how sturdy an object is, or what kind of material it's made out of by simply looking at it. As the saying goes, it's what's inside that counts.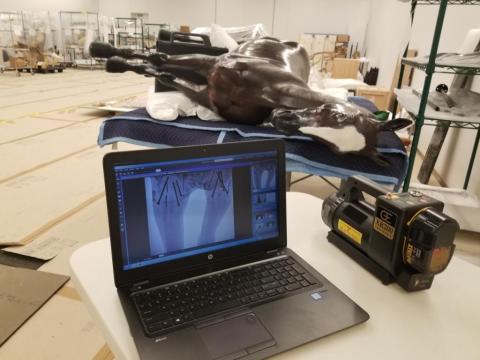 For example, our friend Riley the Horse, who we recently acquired after he stood out front of the Riley & McCormick store in Calgary for decades. While preparing Riley for installation in the gallery, we wanted to be sure that he would be sturdy enough to stand for years to come. Unfortunately, from simply looking at him from the outside, it is impossible for us to know exactly how his legs are connected to his body, and if they will hold up over time. That is, without performing artifact surgery and taking him apart.
This is where the partnership begins: The RCMP Explosives Disposal Unit needed to train their technicians on this new equipment and we needed to know more about what is holding our artifacts together.
Two RCMP officers brought their portable X-ray machine to the museum and X-rayed Riley, a classic shoe, and an old saddle. It's fascinating to see the many materials that keep these artifacts together. We also discovered that Riley is more than sturdy enough to stand in our galleries. Check out all those nails keeping him together!
Thanks to the RCMP for helping us learn a bit more about our artifacts!