Content
Hooray for Hats!
By Julia Petrov, Curator Domestic Life and Leisure
January 15, 2020
Hats! They keep us warm, they block the sun from our eyes, they hide bad hair days, and they look good doing it. In honour of National Hat Day, we chatted with Julia Petrov, Curator of Domestic Life and Leisure, about the many hats that we have here at RAM.
Image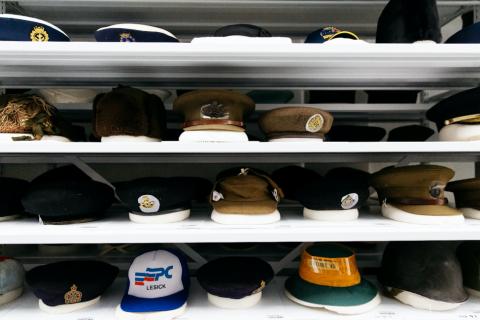 How many hats are in the RAM collection?

About 750, across programs like Indigenous Studies, Cultural Communities, Military and Political History and Western Canadian History. This includes hard hats, uniform pieces, religious headgear, and costume pieces alongside fashionable and functional hats.

What is the oldest hat in the collection?

The earliest reliably dated hats are from the 1880s-1890s. We have a man's straw boater, and a woman's black silk bonnet from that period.

What is the biggest hat? The smallest? 

The biggest are probably ladies hats from the 1900s and 1910s — it was fashionable to have huge brims in that period, and they certainly take up a lot of space! One of the smallest is a really delightful miniature toy Stetson hat with its own hat box.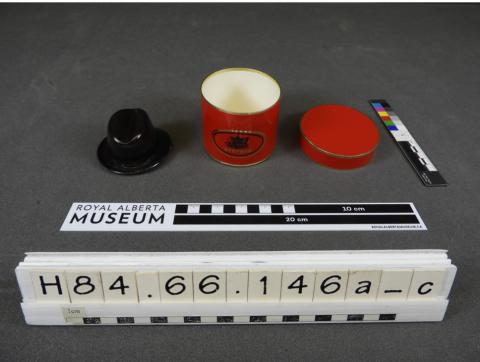 How have hats evolved through the years?

For centuries, people wore hats to stay warm, and to show social status. Canada owes a lot to hats for its development – Europeans came inland to trade for furs, including beaver, which was used to make hats in the 17th and 18th centuries. Hats were also a fashionable accessory to an outfit, complementing the latest colours, shapes, and materials.

While people still wear hats for function (think toques to keep your head warm in winter or baseball caps to keep the sun away from your eyes in summer), it's no longer expected to keep your head covered in a social setting any more. Nowadays, people might wear hats as a costume for special occasions – cowboy hats for the Stampede, a fascinator for a wedding, a traditional folk costume for Heritage Days – but they aren't a must-have fashionable item any more.

Any notable hat-stories from our collection?

Two of our early twentieth century wide brimmed hats were worn by sisters. It would have been economical to share wearing such fashionable hats!

We have a couple of pheasant feather hats worn by a mother and daughter in the 1950s – the feathers came from birds shot by the daughter's husband, made into hats by an acquaintance who was an amateur milliner.
Image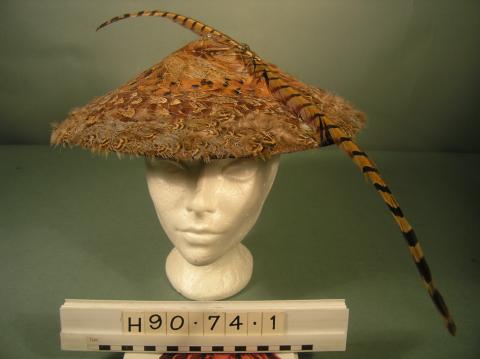 Image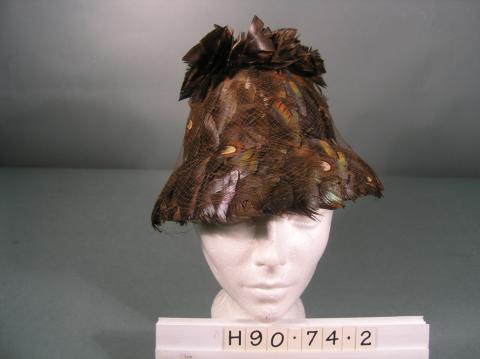 Another delightful story is that of a wide-brimmed hat bought at the upscale Edmonton department store Johnstone Walkers in the 1930s to complement an outfit, but rarely worn because "Edmonton was too windy".