Content
History comes to Life
By Maria Nelson, former RAM Indigenous Student Museum Intern
July 27, 2021
I grew up in a typical western-value based household that was located in a very western based town. I knew I was Métis but there were no resources or connections to help teach me what that meant. Growing up, museums were not just places where I could experience the things that my small hometown never talked about, but it was a place where history, my history, came alive.
For six months I participated in the Friends of the Royal Alberta Museum's Indigenous Student Museum Internship working in the Archaeology program. This internship allowed me to live my dream of working in a museum. Suddenly, I was a little girl again, excited to see the objects and read the stories of my people.
My path has ultimately been one of reconnection, learning how Métis identity is tied to cultural material such as ceramics, bone, and stone. The past six months let me witness the changes that are going on to increase Indigenous voices.
Museums are important places for people to begin to learn about who they are and their history, and so it was really impactful for me to see that you all care about making sure these stories are told in the best ways possible.
Some of the many objects that impacted me are the Script certificate in the Human History Hall and ceramics excavated at Buffalo Lake.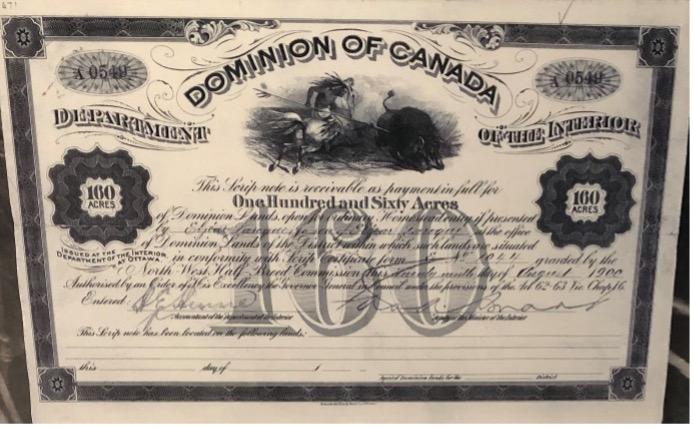 Script certificates were issued to many Métis applicants that could be redeemed for land or money to by land. In doing so, the government believed that the Metis relinquished claims to Indigenous land title but most Métis were not aware of this consequence. The certificates were difficult to redeem, the process open to corruption and most Métis were left landless.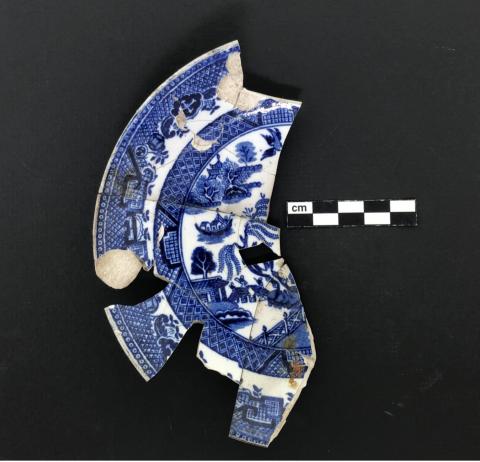 Ceramics present an interesting dichotomy because they were common to own but could break easily as we lived a mobile lifestyle.