Content
Fly through our ornithology collection
January 5, 2020
Happy National Bird Day! With almost 10,000 species worldwide, and a great variety of shapes, colors and patterns birds are a diverse bunch.
Image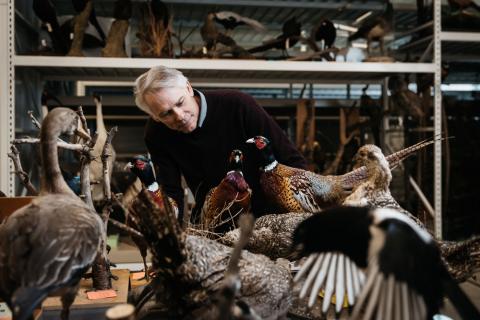 Our ornithology collection proudly houses material from over 1,500 species of birds, originating mostly from Alberta, but also from elsewhere in the world. Did you know we have penguins, an emu and peacock specimens in our collections? We have a variety of materials, including taxidermied mounts, study skins, disarticulated skeletons and eggs.
We use the collection and associated data for a wide variety of purposes:
to document the diversity of bird species, plumages and eggs,
to teach about birds and their adaptations through displays and storytelling,
to advance our knowledge of birds through research,
to help identify feathers or bones, including from archeological digs, or
to serve as artistic references.
Image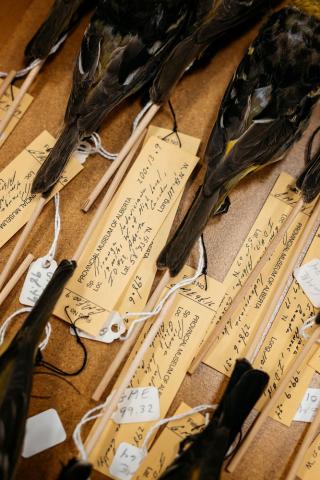 RAM has one of the largest collection of bird mounts in the country, and we have material from remote or significant areas of the province, such as Margaret Lake, Chinchaga, Bistcho Lake, Winefred Lake and the McIntyre Ranch.
We also have a large collection of species that vary greatly when eastern forms meet slightly different western forms in the province. For example, in Alberta, Northern Flickers can have yellow, orange or red flight feathers and red to black mustaches.
Find out more about our Ornithology collections.