Content
"I liked to be heard"
The story of Fil Fraser, Canada's first Black broadcaster
By Julia Petrov, Curator, Daily Life and Leisure
February 26, 2021
Every February, during Black History Month, organizations and individuals share the stories and amplify the voices of Black Albertans and Canadians. It seems particularly appropriate to highlight the life of an individual who spent his career helping Canadians "discover the surprising and satisfying history that is finally making it in the mainstream." Fil Fraser (1932-2017) was a pioneering Black Canadian broadcaster, journalist, author, producer, humanitarian, and educator.
Fil Fraser (Felix Blache-Fraser) was born in Montreal to a Trinidadian-Canadian family. He began working in radio as a high school student, and moved to broadcast sports and news on stations in Ontario and Quebec. As he later recalled, starting his media career in radio was a conscious choice, because "on the radio… nobody would know that I was Black." 
For a few years, Fil transitioned into a career as an educator, and worked for governments in Saskatchewan and Alberta to educate citizens about alcohol and drug dependency.
In 1965, Fil adopted Edmonton as his home and in only a few short years, he became a household name through his work on radio and television. Fil became the host of a radio talk show for CJCA. A "call in" broadcast in the Edmonton region of Alberta, Fil gave ordinary Albertans the opportunity to voice their concerns through the media. His ability to empathize with real social issues to mundane concerns made him a welcome "guest" over the airways in people's homes. This led to real action taken by the courts and government lawmakers, as well as gifts of homemade cheesecakes from his listeners. Fil's success on the radio transformed into his hosting a television show on the then-fledgling ITV, where Fil became Canada's first black television host on a commercial network. From 1971 to 1973, he became a CBC evening news anchor.
Fil was able to combine his educational and broadcasting expertise to become program manager and senior producer of the Metropolitan Edmonton Educational Television Association (MEETA), Canada's first educational television channel; he was later Director of Development for Access Alberta in Edmonton, and served as president and CEO of VisionTV, Toronto.
Hear Fil tell his story
Thanks to Fil's seemingly boundless energy and efforts, Alberta became a pioneer in the film industry. Through a friendship with Horst Schmid, Alberta's first Minister of Culture, Fil was able to influence provincial policy, including establishing the country's first film awards. He founded what became the Alberta Media Production Industries Association (AMPIA), Alberta's first film festival, and the Banff International Television Festival in 1979. Fil produced several films, including Marie Anne (1978), the story of the first woman of European descent to visit what is now Alberta. Why Shoot the Teacher (1977), filmed in Hanna, was the first motion picture produced in Alberta and released in movie theaters across Canada. Fil's widow, Gladys, recalls that the film was the result of someone saying, "You can't produce a motion picture in Alberta." Fil's response: "Just watch me."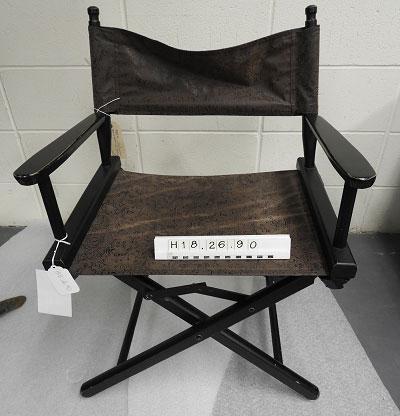 Fil's contributions to the arts in Alberta go beyond film and television, and include chairing the committee that selected the Art Gallery of Alberta's building design, and he was instrumental in co-founding the Lieutenant Governor of Alberta Arts Awards Foundation. Alberta's Camelot, Fil's comprehensive 2003 memoir, documented the contributions of Peter and Jeanne Lougheed to the arts in Alberta. 
Fil also had a strong commitment to social justice. From 1989 to 1992 he was the Chief Commissioner of the Alberta Human Rights Commission, overseeing high-profile cases, such as Delwin Vriend's unfair dismissal for his sexual orientation. The case led to the Supreme Court of Canada ruling to enshrine freedom of sexual orientation in human rights legislation. Fil also wrote about his own experiences, including an autobiographical essay, "Black Like Me", in 1987. He went on to narrate Hymn to Freedom: The History of Blacks in Canada (1994), a four part film series that chronicled the story of Black families who settled across Canada.  After his retirement, Fil wrote several books, including How the Blacks Created Canada (2009).
"Across the country and throughout time, Blacks have played pivotal roles in the unfolding of Canadian history. Woven into the fabric of the country itself, they have made serious contributions to this great nation." 
-    Fil Fraser, How the Blacks Created Canada (2009)
In 2001, the Canadian Association of Black Journalists created the Fil Fraser Lecture Series, honouring his commitment to cultural and social diversity in Canada.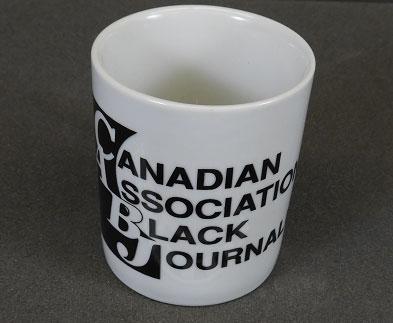 For his many achievements, Fil was awarded some of the province's and the country's highest honours. He was given an Alberta Achievement Award in 1978, the Alberta Centennial Medal in 2005, the Alberta Order of Excellence in 2015, and the Order of Canada in 1991. He wore his medals proudly on his jacket at all formal events he attended.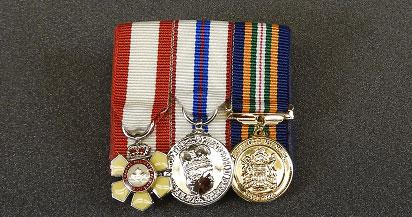 We're honoured to care for a collection of trophies, awards, technology, and personal items relating to Fil's career. We collected this material in conjunction with the Provincial Archives of Alberta, who hold the Fil Fraser fonds, including films, manuscripts, and correspondence.
Learn more about Fil's achievements on his website. Thanks to Gladys Odegard, David Fraser, Randall Fraser, and Donna Gannon for their comments and additions to this post.