Content
Take a pit stop during your visit to DRIVE: Reimaging the Ride, and check out the Tinker Garage!
This hands-on family space is filled with supplies and inspiration for having fun and designing your own creation.
Be a mechanic and design your own creation! Draw roads to anywhere! Make your own test car obstacle course! Visitors of all ages can explore and express their creativity through themed activities, exploring their own dreams and imagination. 
Visit again and again – each month the activity in the room will change.
 
This month's activity:
Road to Somewhere
Build your road to somewhere, each piece with care. Drive along the pavement. Ask: where will the path lead?
Image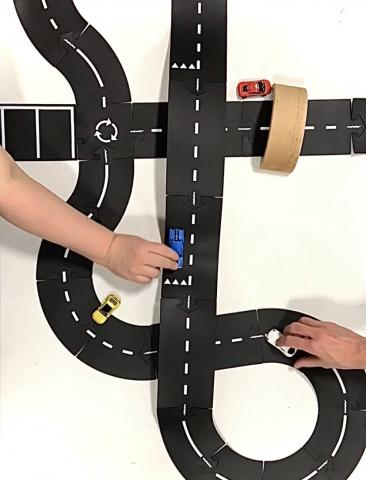 Upcoming activities:
February - Construction Zone

Construction site ahead! Grab a truck, a load of bricks, and start building. 
Please note: The Tinker Garage activity schedule may be subject to change. Stop by to see what we're doing today!