Content
September 30 is National Day for Truth and Reconciliation, also known as Orange Shirt Day. On this day, we wear orange shirts to honour and remember those children lost to Residential Schools, witness the healing journey of the survivors and their families, and commit to the ongoing process of reconciliation.
Indigenous children were forcibly removed from their families, and denied access to their culture, ceremonies, and languages. The impacts of Residential Schools have resonated through families and communities for generations. 
The inspiration for Orange Shirt Day came from residential school survivor Phyllis Jack Webstad, who shared her story of her first day of residential schooling at six years old, when she was stripped of her clothes, including the new orange shirt her grandmother bought her, which was never returned. The orange shirt now symbolizes how the residential school system took away the Indigenous identities of its students.
Where can I buy an orange shirt?
Here are a few Indigenous-owned places where you can purchase an orange shirt:
We will continue to add to this list throughout the month, so keep checking back.
Image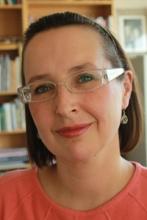 Virtual Exhibit Talk with Tanya Harnett
September 30, 1:30 pm
Zoom and Facebook Live
Join guest curator Tanya Harnett for a free virtual exhibit talk. Tanya will share her how she curated the Residential Schools exhibit to share the history and realities of the residential school system in Alberta.
Tanya Harnett is a member of the Carry-The-Kettle First Nation in Saskatchewan. She is an artist and a professor at the University of Alberta in a joint appointment in the Department of Art and Design and the Faculty of Native Studies. Tanya is also a member of RAM's Indigenous Advisory Panel.
This talk will be streamed on Zoom, and on the RAM Facebook page. 
Register to join the Zoom presentation here.
Virtual Storytime - Shi-Shi-Etko
September 30, 10:30 am
Zoom and Facebook Live
Join us for a virtual reading of Shi-Shi-Etko by Nicola Campbell. Shi-shi-etko is a young girl who has four days before she leaves home for residential school. Her family has many teachings to share with her, about her culture and the land. This book is appropriate for children aged 4-8.
This virtual storytime will be streamed on Zoom, and on the RAM Facebook page. 
Keep learning
One of the recommendations that resulted from the Truth and Reconciliation Commission is that all Canadians educate themselves on the true history of Indigenous peoples on Turtle Island, so we've assembled a number of resources for you to keep learning:
Check out RAM staff's recommended reading list for everything Indigenous! Our list includes everything from books to introduce your children to the history of residential schools, to understanding the Indian Act and Indigenous Rights.
Immerse yourself in the heritage, diversity and strength of Canada's Indigenous Peoples. We've pulled together a list of resources for you to continue to learn about Indigenous Peoples in Alberta and Canada, past and present. We hope that you will continue to listen to their stories, read their words, marvel at their art, respect their history and culture, and recognize the long-standing Indigenous presence and sovereignty in this land.